XXII International Mass Spectrometry Conference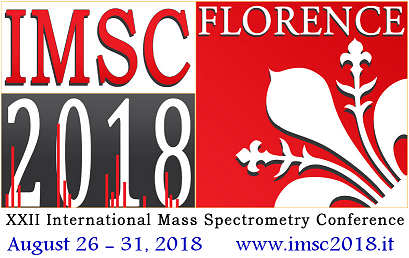 The XXII International Mass Spectrometry Conference (IMSC 2018), organized by the Division of Mass Spectrometry of the Italian Chemical Society and the International Mass Spectrometry Foundation, covers all aspects of mass spectrometry, from fundamentals to instrumentation and applications. IMSC2018 is organized with short courses, plenary sessions, 45 oral and poster sessions, workshops, awards, vendor exhibitions and a social program.
IMSC 2018 will be an useful occasion to enjoy science, network and meet old friends or new colleagues, to get new ideas for your job, for establishing new collaborations, starting new projects,... in the unique charm, amazing history and culture of Florence!