Merck Young Chemists' Symposium 2021

We are glad to announce the 20th edition of the annual event of Società Chimica Italiana (SCI) entirely dedicated to young researchers working in Chemistry, the Merck Young Chemists' Symposium 2021. This international conference is organized by the Young Group of Società Chimica Italiana (SCI Giovani) and the National Interuniversity Consortium of Materials Science and Technology (INSTM) with the financial support from Merck and several other sponsors.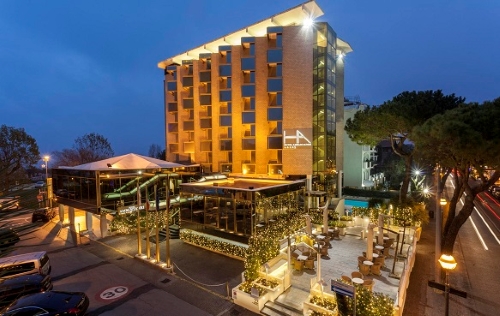 The Merck Young Chemists' Symposium 2021 will take place from the 22nd to the 24th of November in Rimini (Italy), on the Adriatic Riviera of Romagna, in one of the best-known seaside resorts in Northern Italy.
The symposium will be held in the Hotel Continental, ensuring an elegant, comfortable, and top-level 4*-superior hospitality.
This symposium will cover all the disciplines of Chemistry and is fully oriented to young researchers, such as MSc and PhD students, scholarship holders and post-doc fellows, as well as young researchers working in companies and other non-academic research institutes. Thanks to the active commitment of SCI in the European framework (as a society member of EuChemS), the event will have international character: it will be open to researchers coming from all over the world, will guest international plenary speakers, and English will be the official language.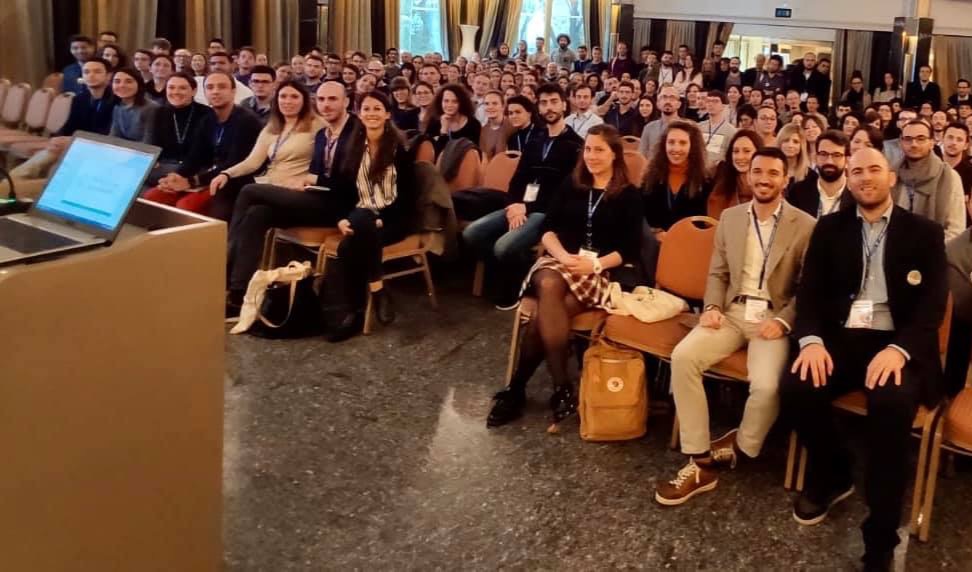 Symposium members will present the results of their scientific research in front of an international audience, which will also include representatives of chemical companies and invited renowned scientists.
The conference is organized to allow each participant to contribute with an oral presentation, a poster, or a poster + flash communication. All the accepted scientific contributions within the event will be collected in a citable international volume with ISBN code.
The deadline for abstract submission is October 17th, 2021.
Thanks to the significant financial support from Merck, which will contribute to the costs of accommodation and meals, the registration fees are particulary low (see the detailed list in the Registration form), and even more advantageous if application and payment are made before October 11th, 2021.
For all the details, please refer to the Registration form and the Abstract template available here below, or contact the Organizing Committee. Please be aware that the Green Pass is required to attend the symposium in person and therefore to present any scientific contribution.
PROGRAMME
The symposium will start on Monday, November 22th and will end on Wednesday, November 24th accordingly with this Program. To comply with COVID-19 regulations all meals are divided in two rounds which could be chosen by filling this doodle. Please remember that every time slot has a maximum capacity of 125 participants and we will accept your preference based on the "first come first serve principle". In order to let everyone enjoy the conference we kindly ask you to not choose the closest slot to your talk and not to choose the same round twice. The final list allocation will be published here on the 19th of November.
All presentations must be in English and must contain both the logos of the Symposium and of SCI Giovani, provided in the acceptance notification e-mail.
ORAL PRESENTATIONS • Duration: 8 min + 2 min of question time. • Allowed file formats: PPT/PPTX (Microsoft PowerPoint) or PDF (You will not be allowed to use your own personal computer)
FLASH + POSTER PRESENTATIONS • Flash talk duration: 4 min • Allowed file formats: PPT/PPTX (Microsoft PowerPoint) or PDF (You will not be allowed to use your own personal computer) • Poster size: height 100 cm, width 70 cm (B1 format, portrait orientation).
POSTER PRESENTATIONS • Poster size: height 100 cm, width 70 cm (B1 format, portrait orientation).
REGISTRATION STATUS
◉ SOLD OUT!
Online attendance open!
Member profile
Online
Under-35
SCI Members
◻ € 25
Under 35
Non-Members
◻ € 30
◻ € 35
Equal/Over 35
SCI Members
◻ € 40
Equal/Over 35
Non-Members
◻ € 35
No further oral/flash/poster contribution will be accepted in presence or online.
PLENARY SPEAKERS
♻ Federico BELLA

Associate Professor of Chemical Foundations of Technologies Politecnico di Torino

Chemical challenges in energy technologies

⚗ Edmondo Maria BENETTI

Full Professor of Industrial Chemistry Università degli Studi di Padova

Topological evolution of bioinert and functional polymer

☤ Claudio PAROLO

Senior Researcher of Analytical Chemistry Barcelona Institute for Global Health

Optical and electrochemical point of care sensors as tools for precision medicine

♻ Giovanni PEROTTO

Senior Researcher of Smart Materials IIT

Upscaling vegetable biopolymers with water-based methods into materials for packaging
⚛ Lucia TONIOLO

Full Professor of Materials Science and Technology Politecnico di Milano

Smart materials for the conservation of built heritage
VENUE

Hotel Continental
Viale Amerigo Vespucci, 40, 47921 Rimini (RN)

Rimini station (1.5km)
15-20 minutes on foot (map)
6 minutes by bus lines 11 and 18

Rimini Airport (RMI) (10 km)
Get to Rimini train station by bus line 9.
Bologna Airport (BLQ) (120 km)
Get to Bologna Central Station by Marconi Express, then take a train to Rimini (link).
Aeroporto delle Marche (Ancona Airport - AOI) (100 km)
Get to Ancona Train Station by Aerobus or by train (nearest station: Castelferretti; link), then take a train to Rimini (link).

A14 (exit Rimini Sud)
SS 16 Adriatica
SPONSORS
PLATINUM SPONSOR

GOLD SPONSOR
.

BRONZE SPONSORS

.


PREVIOUS EDITIONS