School of Physical Chemistry 2021
La Divisione di Chimica Fisica della Società Chimica Italiana è lieta di annunciare la prossima scuola di Chimica Fisica dal titolo "Supramolecular Interactions in Biological Systems"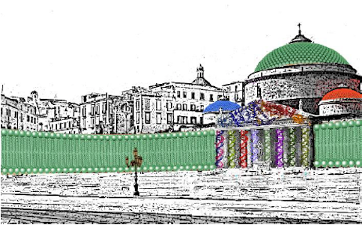 La Scuola si terrà da remoto utilizzando la piattaforma Microsoft Teams.
Organizzata da colleghi della Federico II di Napoli, la scuola sarà incentrata sulle tematiche e metodologie più moderne nel campo della chimica fisica biologica e prevede lezioni tenute da eminenti esperti del settore provenienti da vari atenei ed istituti di ricerca.
I lavori avranno la durata di quattro giornate non consecutive (15, 17, 22 e 24 giugno)
Per informazioni e registrazioni consultare il sito web della scuola all'indirizzo:
INTERNATIONAL SCHOOL OF PHYSICAL CHEMISTRY 2018
organizzata dalla Divisione di Chimica Fisica, dedicata a:
PHYSICAL CHEMISTRY @ SURFACES AND INTERFACES Catania, 2-6 luglio 2018
www.lamsun.it/ispc2018 [2]or ispc2018@lamsun.it [3]
INTERNATIONAL SCHOOL OF PHYSICAL CHEMISTRY 2017
organizzata dalla Divisione di Chimica Fisica, dedicata a:
MATERIALS for BIOMEDICAL APPLICATIONS San Servolo, Venezia, 2-7 luglio 2017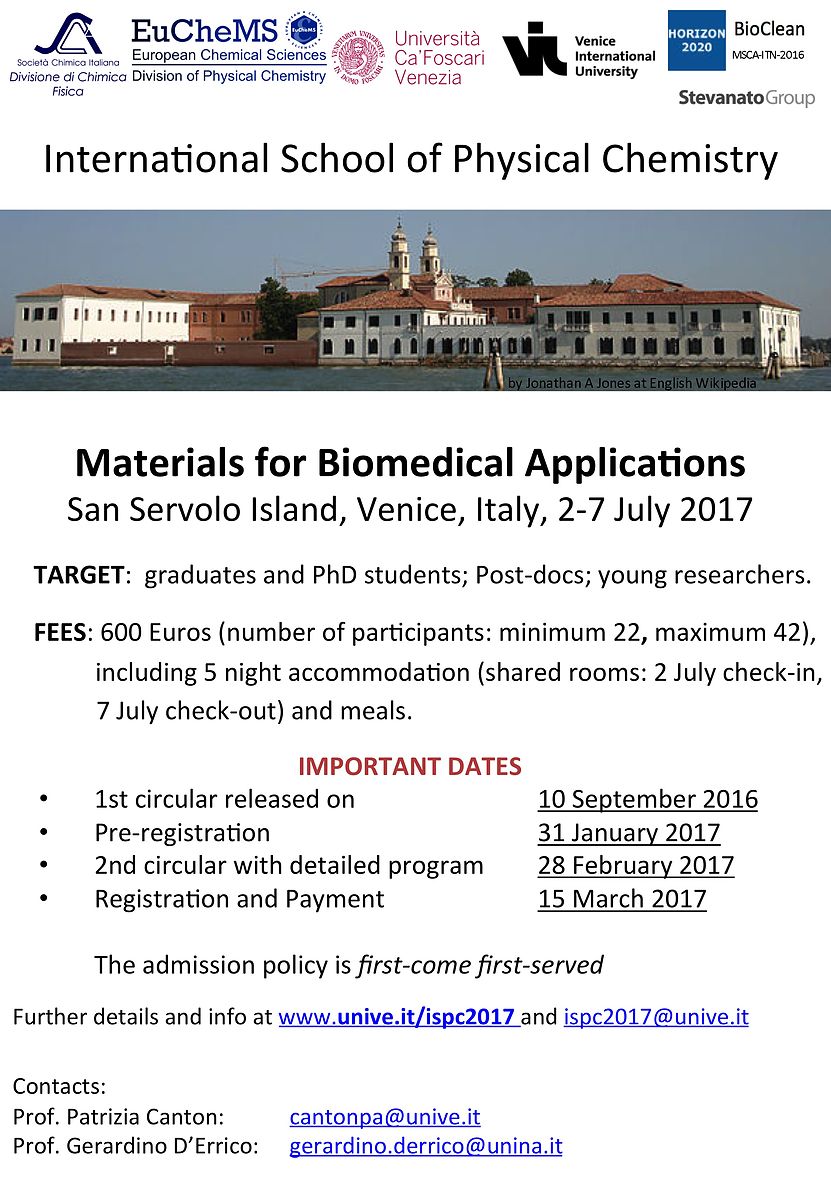 Per l'anno 2016 la Divisione di Chimica Fisica ha organizzato la International Winter School "Molecules@Surfaces" che si è svolta a Bardonecchia (Torino) dal 31 gennaio al 5 febbraio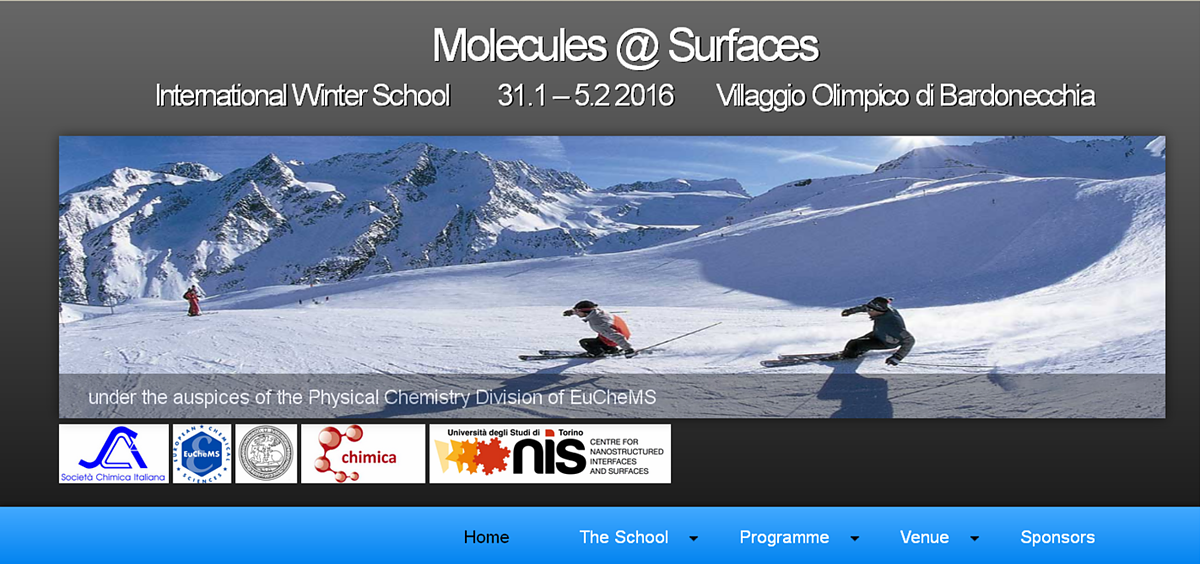 visitate il sito:
www.nis.unito.it/ispc2016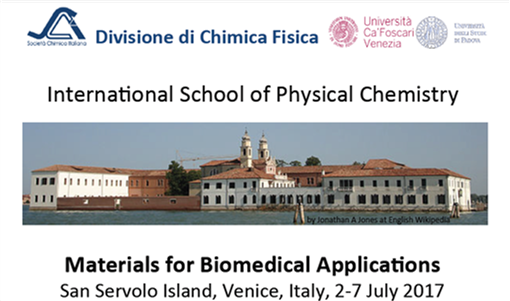 [5]
Torino, 4-9 settembre 2016
il progetto FP7 SETNanoMetro organizza la International Summer School "Nanoscience meets metrology" (www.setnanometro.eu [6])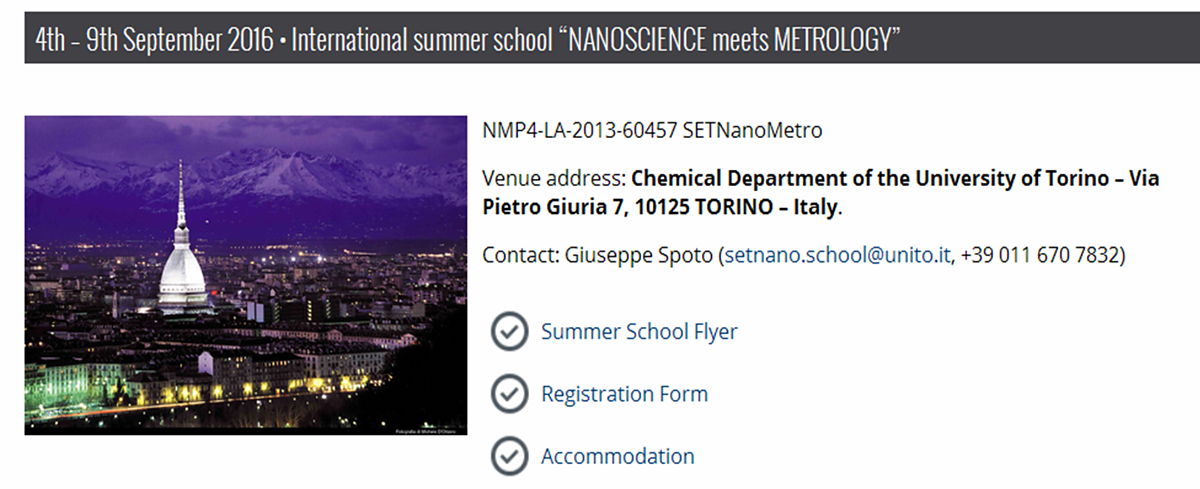 per informazioni contattare il collega Giuseppe Spoto (giuseppe.spoto@unito.it [7])
--------------------------------------------
The Theoretical Chemistry Group of the University of Torino announces the: MSSC2016 Summer School in "Ab initio Modeling in Solid State Chemistry" [8] to be held in Torino (Italy) from September the 4th to September the 9th, 2016.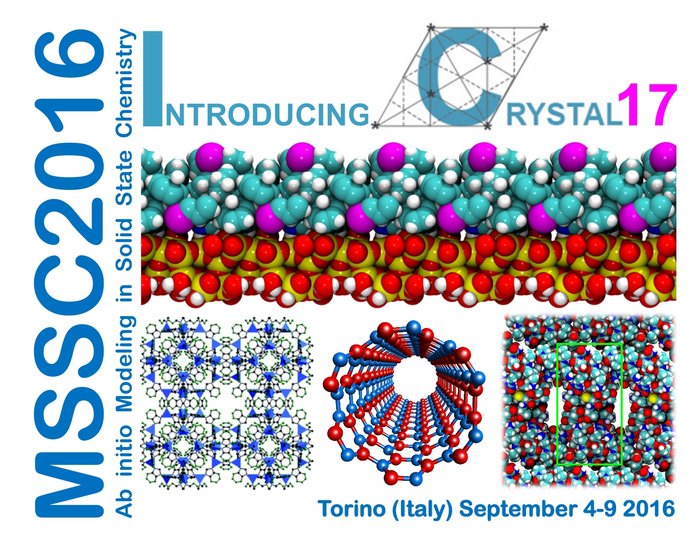 Per informazioni contattare i colleghi Silvia Casassa (silvia.casassa@unito.it [9]) e Roberto Dovesi (roberto.dovesi@unito.it [10])