Altre attività CF: Scuole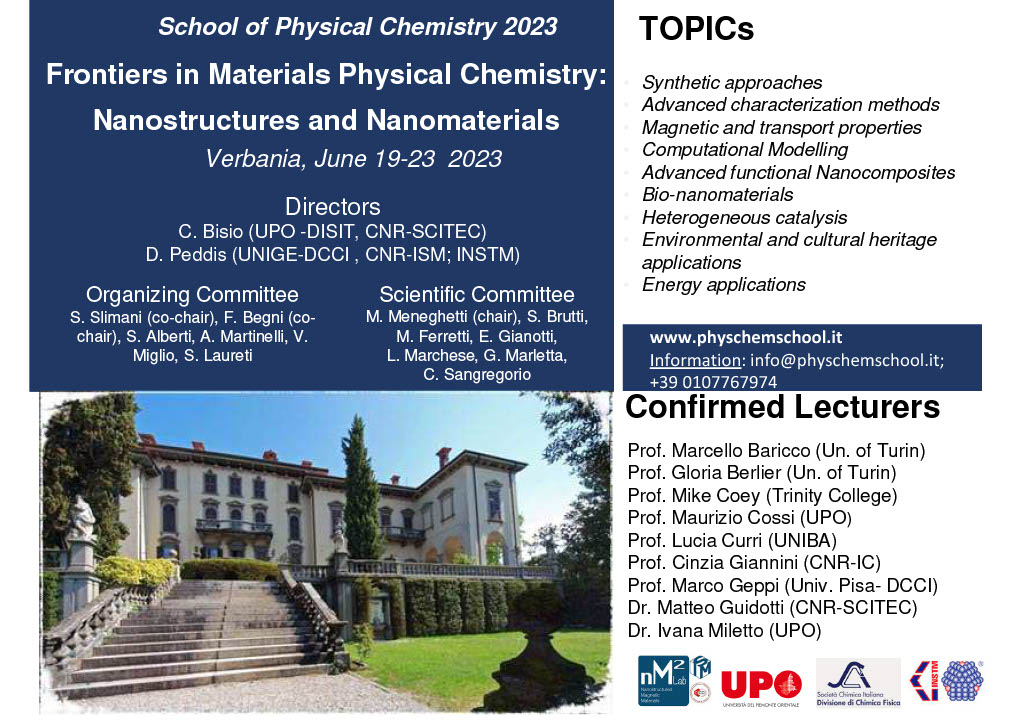 The edition 2023 of National School of Physical Chemistry will take place in Villa San Remigio, Verbania, on June 19h – 23th, 2023 (web site).
The National School of Physical Chemistry is a yearly event promoted by the Physical Chemistry Division of the Società Chimica Italiana (web site) covering fundamentals and advanced topics in Physical Chemistry. The School is addressed to Italian and foreigner graduate and PhD students, as well as to post-doc and young researchers. It consists of a five-day training of lectures provided by prominent scientists active in today's research covering the field of nanostructures and nanomaterials, from synthetic approaches to advanced characterization methods, and giving the latest insights into up-to-date aspects and applications of nanostructured materials with special emphasis to nanocomposites, bio-nanomaterials, heterogeneous catalysts, environmental, cultural heritage and energy applications. To promote the dissemination of science, the School also includes an evening event of divulgation character.
School of Physical Chemistry 2021
La Divisione di Chimica Fisica della Società Chimica Italiana è lieta di annunciare la prossima scuola di Chimica Fisica dal titolo "Supramolecular Interactions in Biological Systems"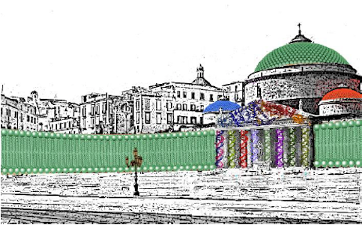 La Scuola si terrà da remoto utilizzando la piattaforma Microsoft Teams.
Organizzata da colleghi della Federico II di Napoli, la scuola sarà incentrata sulle tematiche e metodologie più moderne nel campo della chimica fisica biologica e prevede lezioni tenute da eminenti esperti del settore provenienti da vari atenei ed istituti di ricerca.
I lavori avranno la durata di quattro giornate non consecutive (15, 17, 22 e 24 giugno)
Per informazioni e registrazioni consultare il sito web della scuola all'indirizzo:
INTERNATIONAL SCHOOL OF PHYSICAL CHEMISTRY 2018
organizzata dalla Divisione di Chimica Fisica, dedicata a:
PHYSICAL CHEMISTRY @ SURFACES AND INTERFACES Catania, 2-6 luglio 2018
www.lamsun.it/ispc2018 or ispc2018@lamsun.it
INTERNATIONAL SCHOOL OF PHYSICAL CHEMISTRY 2017
organizzata dalla Divisione di Chimica Fisica, dedicata a:
MATERIALS for BIOMEDICAL APPLICATIONS San Servolo, Venezia, 2-7 luglio 2017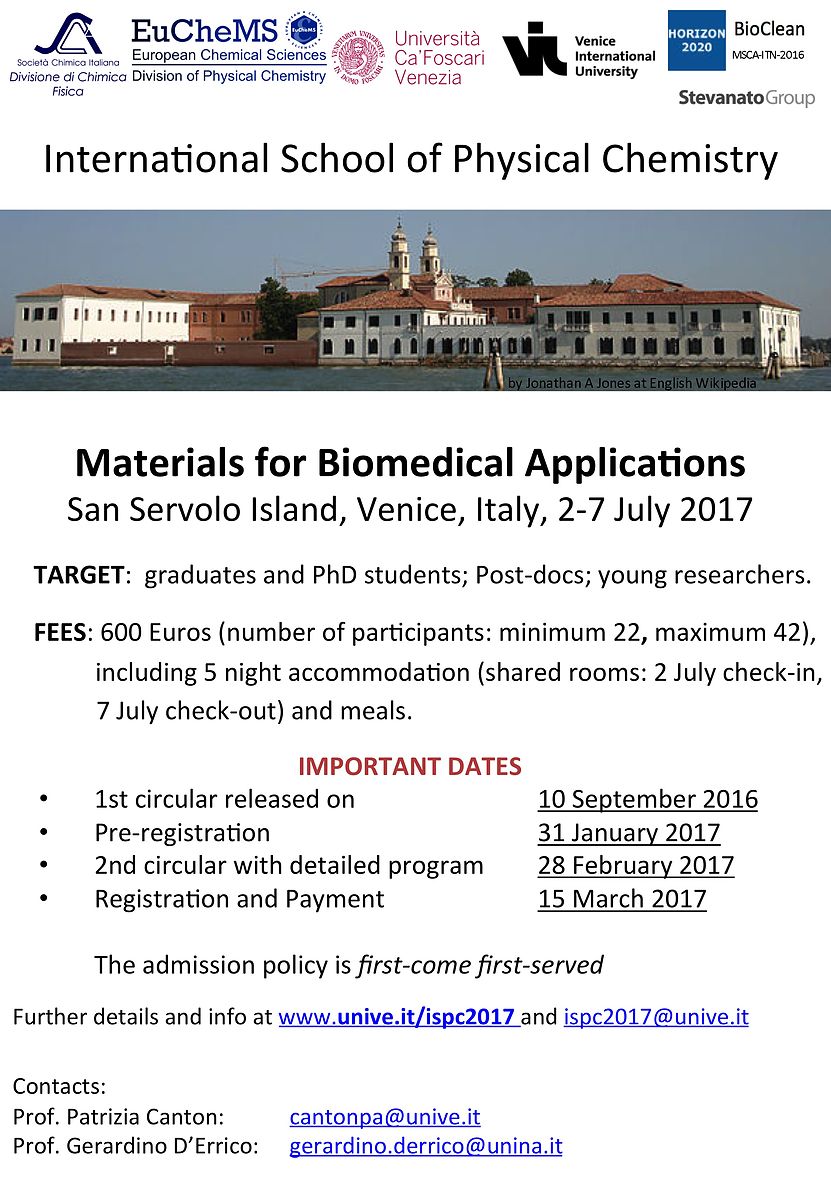 Per l'anno 2016 la Divisione di Chimica Fisica ha organizzato la International Winter School "Molecules@Surfaces" che si è svolta a Bardonecchia (Torino) dal 31 gennaio al 5 febbraio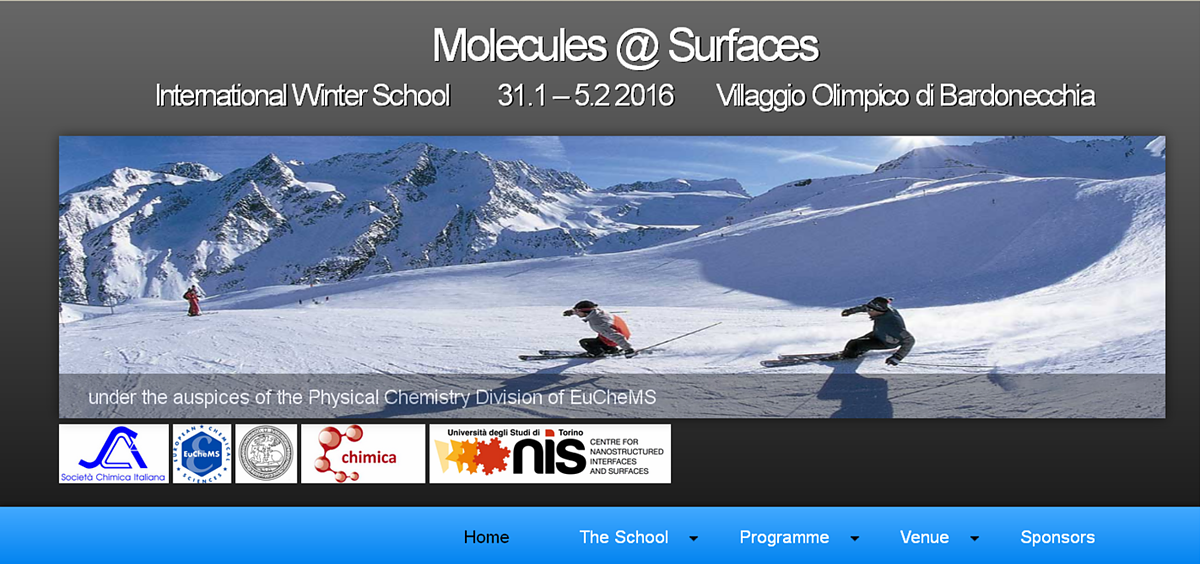 visitate il sito:
Torino, 4-9 settembre 2016
il progetto FP7 SETNanoMetro organizza la International Summer School "Nanoscience meets metrology" (www.setnanometro.eu)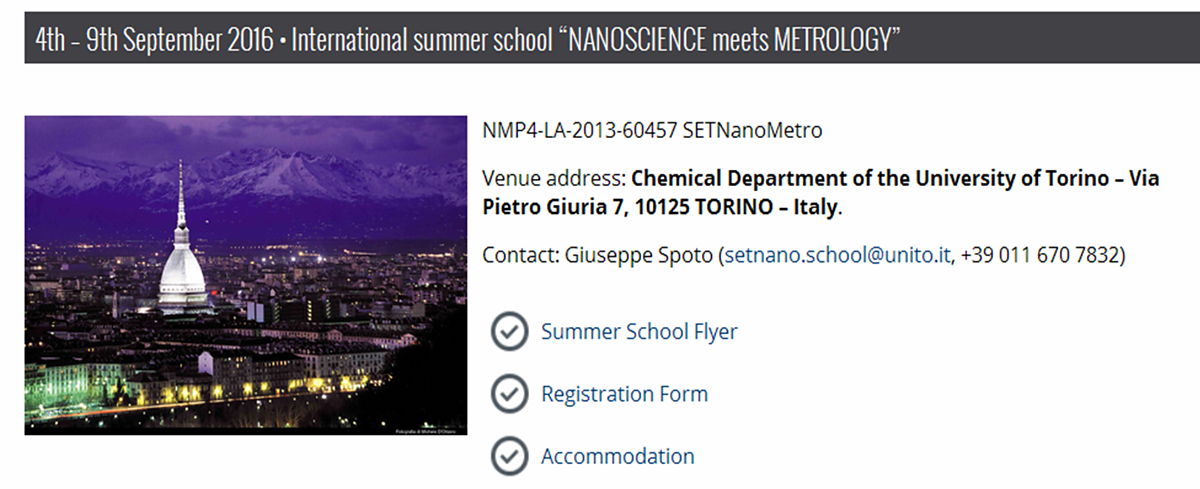 per informazioni contattare il collega Giuseppe Spoto (giuseppe.spoto@unito.it)
--------------------------------------------
The Theoretical Chemistry Group of the University of Torino announces the: MSSC2016 Summer School in "Ab initio Modeling in Solid State Chemistry" to be held in Torino (Italy) from September the 4th to September the 9th, 2016.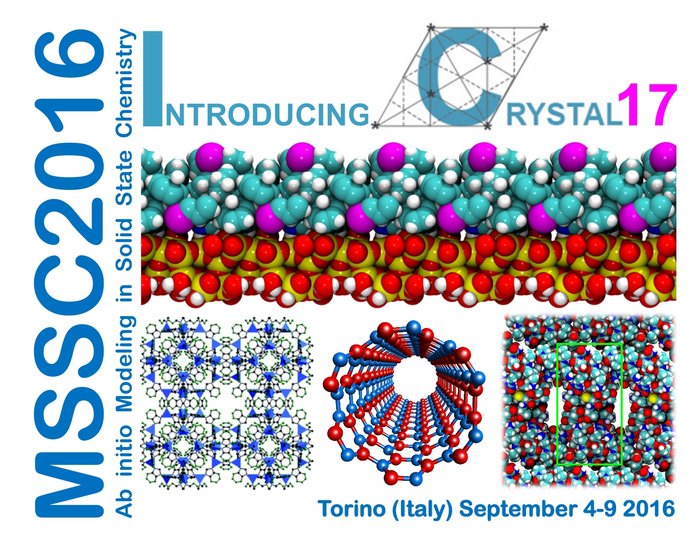 Per informazioni contattare i colleghi Silvia Casassa (silvia.casassa@unito.it) e Roberto Dovesi (roberto.dovesi@unito.it)